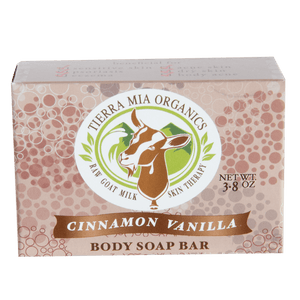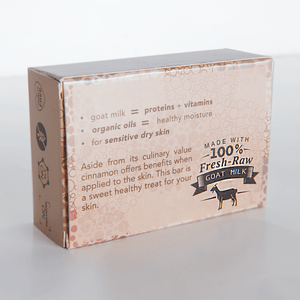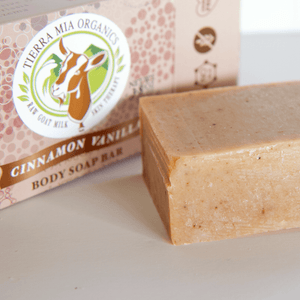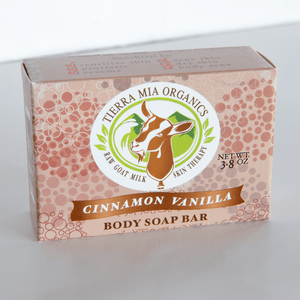 All Products
Cinnamon Vanilla — Body Soap Bar
With real cinnamon powder and cinnamon essential oil, this delightfully appetizing soap smells warm and leaves your skin with a cozy clean that you will love! Unlike many other goat milk products, Tierra Mia Organics is made with real fresh raw goat's milk and raw honey.   
Gluten-free, paraben-free, sulfates-free, phthalates-free
Free of synthetic fragrances and chemicals
Made with food grade oils

Gently lifts impurities, dirt, and oil without stripping skin of moisture
Ingredients: Fresh raw goat's milk, organic cocoa butter, organic coconut oil, extra virgin olive oil, organic rice bran oil, raw honey, beeswax, powdered cinnamon, essential oils of cinnamon leaf, and vanilla extract.
---
Liquid error (templates/product line 47): Argument error in tag 'include' - Illegal template name