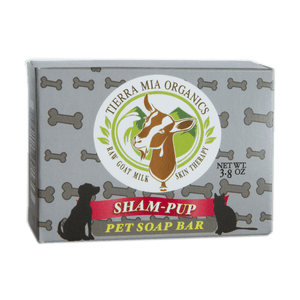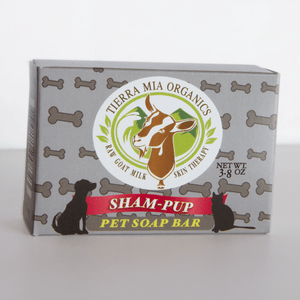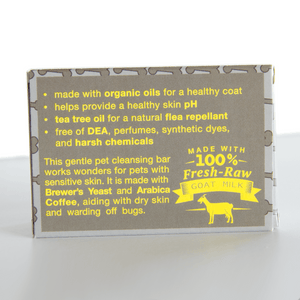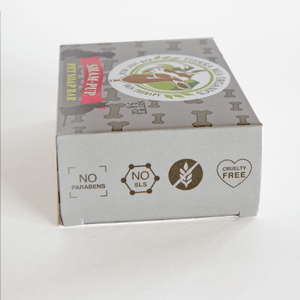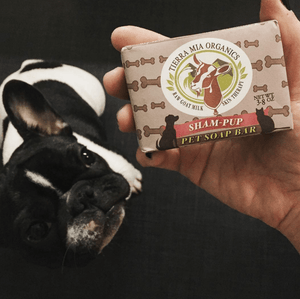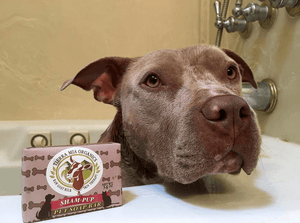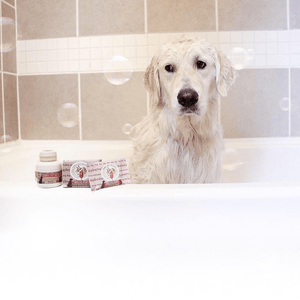 ShamPup Pet Soap Bar
Do you suspect that your dog has allergies? If your dog suffers from repetitive head-shaking, chronic ear infections, or if you find them rubbing their faces on the walls, carpet or furniture, your dog is likely suffering from allergies. 
Dog allergies also manifest in hair loss, known as hot spots, irritated red skin and itchy paws that have your dog endlessly licking and biting at their paws.
Sham-pup Pet Soap Bar is an all-natural, chemical-free soap, that is not only safe and gentle on man's best friend, it is designed to help dogs with paw allergies, hot spots, hair loss, and sensitive skin. 
Made with a blend of coconut oil, rice bran and olive oil, and most importantly, goat milk, Sham-pup Pet Soap Bar will give your pet a conditioning clean, leaving their coat shiny and healthy with every use.
Goat's milk helps soothe dry irritable skin and scabs. It's moisturizing and nourishing. Sham-pup Pet Soap Bar is the only goat milk soap created for pets and made with real fresh and raw goat's milk, rich in proteins and over 40 vitamins and minerals.
Sham-pup is formulated to help with

- Dry itchy skin / red skin
- Hot spots
- Itchy paws
- Itchy ears
A curious pup once ate a Sham-pup Pet Soap Bar and we're pleased to report that puppy didn't have even the faintest sign of an indigestion problem. Phew!
Chemical-free choice in alleviating pet's dry skin and allergic skin reactions
Free of detergents, harsh surfactants, and synthetic fragrances
Includes brewer's yeast and tea tree oil, natural flea repellents filled with vitamins and nutrients
No parabens, sulfates, phthalates, or synthetic fragrances and chemicals

Made with our trademark blend of nourishing fresh goat's milk and raw honey
---
Ingredients: Fresh raw goat's milk, organic coconut oil, organic rice bran oil, extra virgin olive oil, organic cocoa butter, raw honey, beeswax, finely ground arabica coffee, brewer's yeast, essential oils of almond and tea tree oil.

Liquid error (templates/product line 47): Argument error in tag 'include' - Illegal template name