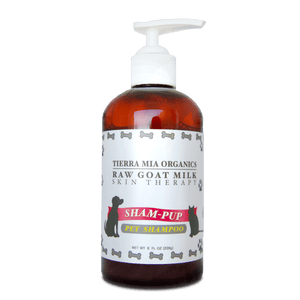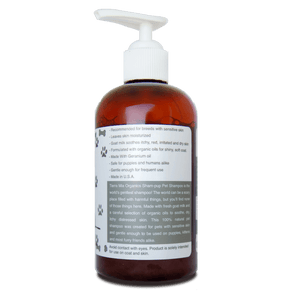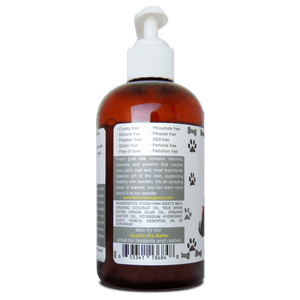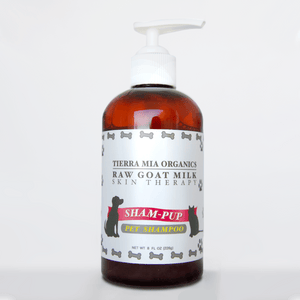 SHAM-PUP Pet Shampoo
Tierra Mia Organics SHAM-PUP PET SHAMPOO is the world's gentlest shampoo! The world can be a scary place filled with harmful things, but you'll find none of those things here. Made with fresh goat's milk and a careful selection of organic oils to soothe dry, itchy, and distressed skin. This 100% natural pet shampoo was created for pets with sensitive skin and is gentle enough to be used on puppies and kittens alike.
An alternative choice to chemical-filled products in bathing your pet
Moisturizes, soothes dry and itchy skin, while also neutralizing odors
Perfect for cats, dogs, and most mammals
Gluten-free, paraben-free, sulfate-free, phthalate-free
Free of synthetic fragrances
Made with food grade oils and preservatives
With less than 1% preservatives, to retain health benefits of raw goat milk and raw honey
Ingredients: Fresh raw goat's milk, organic coconut oil, rice bran, organic olive oil, organic castor oil, potassium hydroxide, euxyl PE9010, and essential oils.
---
Liquid error (templates/product line 47): Argument error in tag 'include' - Illegal template name