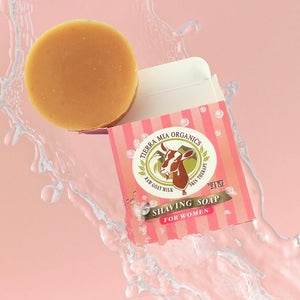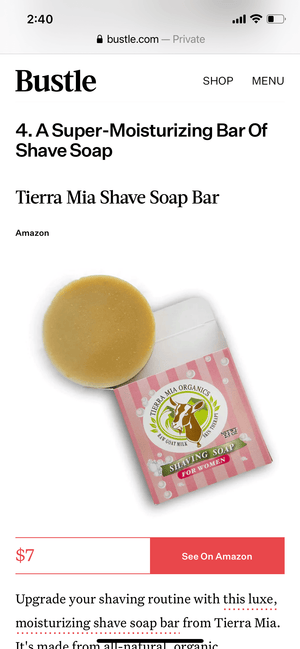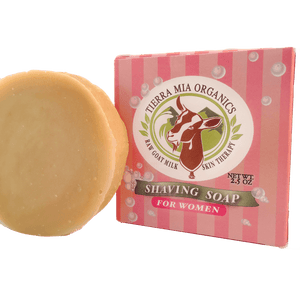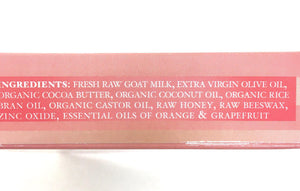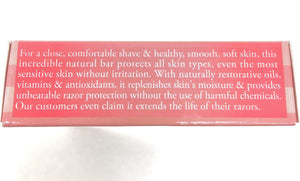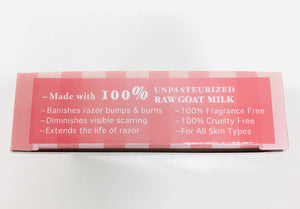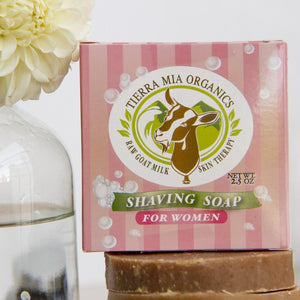 Shaving Soap for Women
This soap provides a soothing shaving experience with a blend of coconut oil and cocoa butter. It will leave a natural, breathable, and moisture-rich seal for extra soft skin. It has a light, clean scent, provides a full natural lather, and an unbeatable comfortable shave. 
Raw goat milk gently exfoliates and renews the cells helping to prevent in grown hairs and razor bumps. Many of our customers claim it even extends the life of their razor. Unlike many other goat milk products, Tierra Mia Organics is made with real fresh raw goat's milk and raw honey, which are rich in proteins, vitamins, and minerals. 
Gentle and safe for sensitive skin

Rich in Vitamin A to help moisturize your skin

Protects against ultraviolet light and sun damage with natural zinc oxide

Gluten-free, paraben-free, sulfate-free, phthalate-free

Free of synthetic fragrances

Made with food grade oils
Gently lifts away impurities, dirt, and oil without stripping skin of its essential moisture  
---
Ingredients: Fresh raw goat's milk, organic coconut oil, organic cocoa butter, extra virgin olive oil, organic rice bran oil, raw honey and beeswax, essential oils of grapefruit and orange, and zinc oxide.

Liquid error (templates/product line 47): Argument error in tag 'include' - Illegal template name