Pin It to Win It Christmas Giveaway!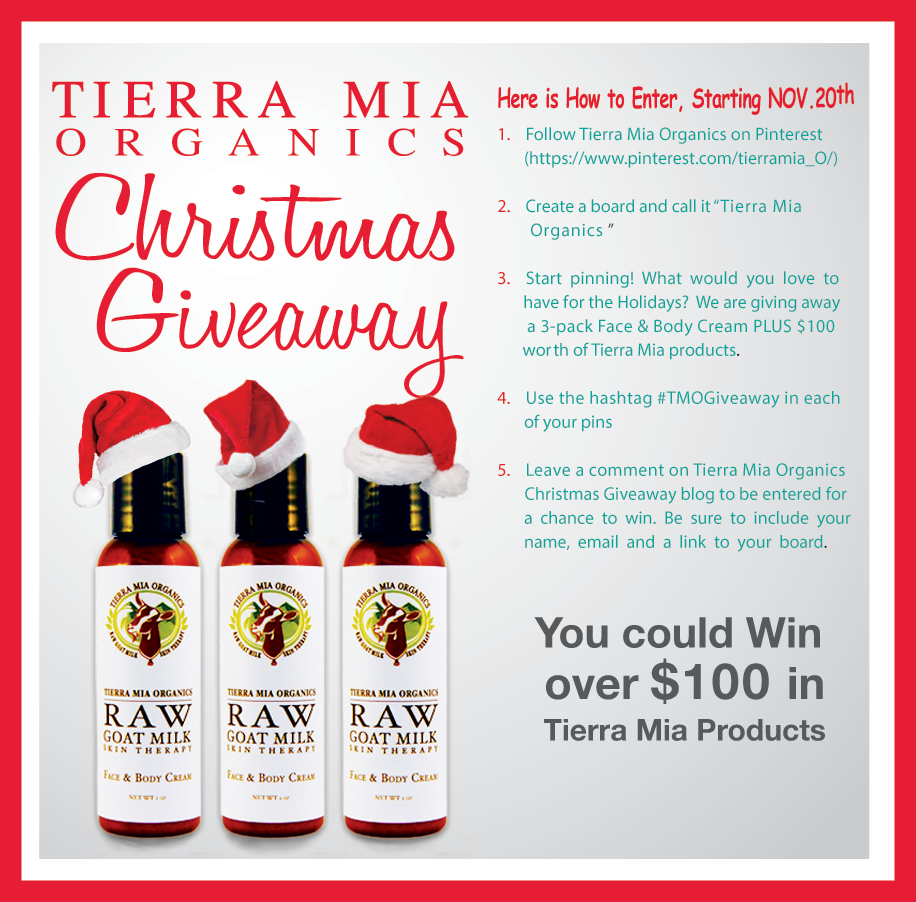 Here is How to Enter, Starting NOV.20th
1. Follow Tierra Mia Organics on Pinterest (https://www.pinterest.com/tierramia_O/)
2. Create a board and call it "Tierra Mia Organics "
3. Start pinning Tierra Mia Organics products! What would you love to have for the Holidays? We are giving away a 3-pack Face & Body Cream PLUS $100 worth of Tierra Mia products.
4. Use the hashtag #TMOGiveaway in each of your pins
5. Leave a comment on Tierra Mia Organics Christmas Giveaway blog to be entered for a chance to win. Be sure to include your name, email and a link to your board.
(Giveaway ends December 17th, 2015 and a winner will be selected December 18th, 2015!) 
---
Also in News
Your Skin needs a few key elements of nutrients to stay youthful always.