Activated Charcoal Scrub: The bar your face and body needs!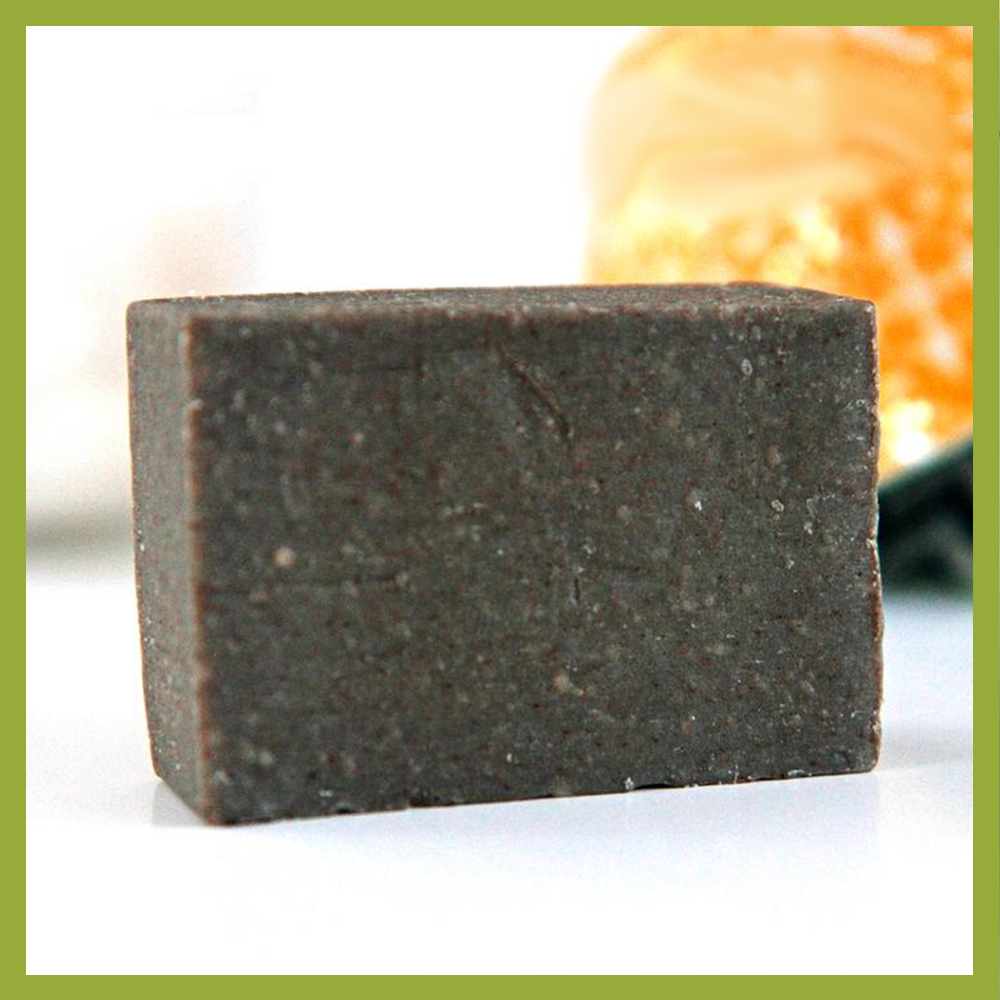 At Tierra Mia Organics, we're always looking to improve the many ways we keep our skin glowing and happy. That's why we're always experimenting, learning something new, and evolving—which is why we're excited to announce one of our newest creations: The Activated Charcoal Scrub. We created this bar to solve the annoying issue of having to use a face cleanser and then a scrub—with this bar, you can do both at once!
Most face scrubs out there don't get the job done, and that can be really frustrating. How do they fall short? For starters, most of them come in a gel form that contain unnecessary ingredients that don't exfoliate, clean pores, or remove dead skin and dirt—so what's the point?
Here's a breakdown of a popular scrub:
Active ingredient: Salicylic Acid 0.5% 
Inactive Ingredients: Water (Aqua), Sodium Lauroyl Sarcosinate, Acrylates/Steareth-20 Methacrylate Copolymer, Glycerin, PEG-200 Hydrogenated Glyceryl Palmate, Sodium Laureth Sulfate, Arginine, Butylene Glycol, PEG-7 Glyceryl Cocoate, Panthenol, Disodium EDTA, Citric Acid, PEG-60 Hydrogenated Castor Oil, Sodium Citrate, Phenoxyethanol, Caprylyl Glycol, Chlorphenesin.
That's a lot of ingredients for a face scrub, don't you think? Now, what are the issues we see here? For starters, Salicylic Acid can damage the skin with long-term use and should only be used to dry out acne every 3 days or so, not daily (you should always talk to a doctor before using salicylic acid). Plus, at 0.5%, the solution is simply too weak to even do the job of drying out acne, which means all it does is dry out the skin, creating a thick layer of dead and dry skin, which then prevents the pores from being cleaned. It's a vicious cycle, and that's just the first ingredient!  Ironically, the remaining ingredients are there to help eliminate the issues caused by the salicylic acid in the first place, so why use it?
Another issue lies in the fact that none of the ingredients in this list contains a mechanical scrub. Instead, only a chemical scrub is listed, the salicylic acid. Ideally, the more gentle, natural, and effective way to exfoliate our skin is in a natural exfoliating substance—like a pulverized walnut shell. Plus, liquid soaps can cleanse, not exfoliate.  
The Solution: Activated Charcoal Scrub
Our new Activated Charcoal Scrub was formulated with activated charcoal to naturally kill bacteria and pull toxins from the skin (which can be found in skin with acne). The best part being that activated charcoal is gentle enough for all skin types. We then added Bentonite clay to naturally dry out the skin without causing any over-dryness or pH imbalances that can be caused by continued use of salicylic acid. The cherry on top, the pulverized walnut shell is ground down to the finest particle, so that it powerfully yet gently exfoliates the skin. This Activated Charcoal Scrub bar is gentle enough to be used on your face, or all over the body.  
Give it a try! We'll make it worth your while! For the next week only, when you buy 3 bars of Activated Charcoal Scrub, use promo code "SCRUBLOVE" to receive one free 8oz bottle of the Lavender Patchouli Face & Body Cream—it's a steal!
---
Also in News
Your Skin needs a few key elements of nutrients to stay youthful always.