Make up Removal this Halloween Season.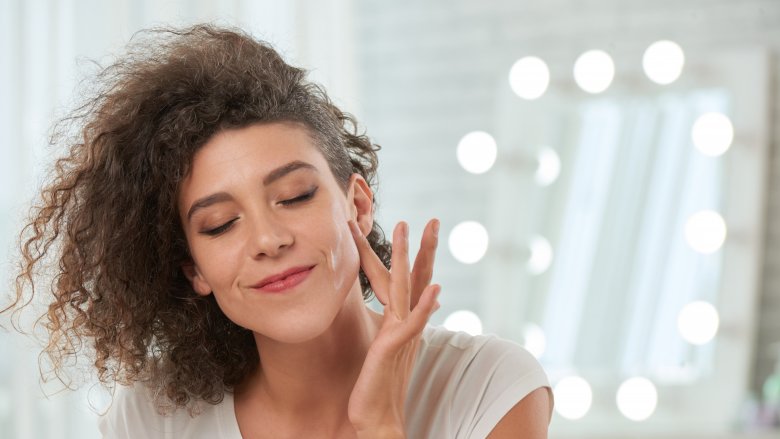 This Halloween, don't forget to take off all that extra make up! Whether you're a zombie, Marie Antoinette, or a witch, taking off your make up properly is crucial. We all know how important it is to keep our skin clean and happy, and that means using the right make up remover is more important than ever! With so many different options out there, it's difficult to know what to use—that's why we're here. Read below for information on the varying make up removers and our take on them.
Let's start with what's really scary, it is Halloween season after all
 🎃
  As we're sure you know, the scariest thing to consider are all the chemicals that are added to make up removers.  Here's what we don't recommend using:
Make up removers that contain any of the following: Diazolidinyl Urea, Sodium Lauryl Sulfate, Mineral Oil, Cyclopentasiloxane, Benzalkonium Chloride, Benzyl Alcohol, and Ethylparaben
Baby oil
Make up remover with alcohol
Make up removers that

 

don't

 

contain any oil, but instead are made with glycerin in place of oil. Did you know? Glycerin imparts the greasy feel of oil, but actually doesn't help remove makeup
As always, here at Tierra Mia Organics we're focused on finding the most skin-friendly approach to skin care. So, read below for some natural ways of removing make up that we suggest and love:
For oily skin, mix a little coconut or olive oil with witch hazel, massage onto the skin, and remove with warm water
For dry skin, use a little jojoba or olive oil, massage it onto the skin, and remove with warm water
For skin with acne, mix a little raw honey with baking soda, massage onto the skin, and remove with warm water
The make up removing option we really love, fully support, and that we consider the best is raw goat's milk. That's right, something we have plenty of here at Tierra Mia Organics, and that we know all about. Did you know that raw goat's milk has naturally occurring alpha-hydroxy-acids that will help take off make up and leave your skin glowing!?! Of course, we realize that not everyone has raw milk sitting around in their fridge so let us let you in on the best kept secret(s)!
** Tierra Mia organics Body Butter **
Secret #1 - Our body butters are masters at taking off make up without leaving your face feeling stripped and dry!
Secret #2 - Our body butters are made with 100% raw goat's milk, which means they are chock full of naturally-occurring alpha-hydroxy-acids that will take off your make up along with removing dead skin cells. What does that mean? Why, glowing clean skin, of course!
Secret #3 - Use coupon code "pumpkinseason" and get 15% off on all of our body butters! 
How to use Tierra Mia Organics
Body Butter
to Remove Make Up:
Apply a dime size of body butter and gently apply using light pressure all over your face

Be sure to get some around and under your eyes, on the eyelids, as well as your cheeks, forehead, nose, chin, and jawline
Better yet, order now and you'll be able to get them in time for Halloween makeup removal. With Halloween right around the corner, you should treat yourself to some awesome make up removal products so you don't have to hold back on doing epic make up! But don't stop there, why not make our body butters your new and improved make up removing strategy? They're available year round, and do wonders for your complexion. See for yourself!
---
Also in News
Your Skin needs a few key elements of nutrients to stay youthful always.