Should your pets be avoiding these chemicals?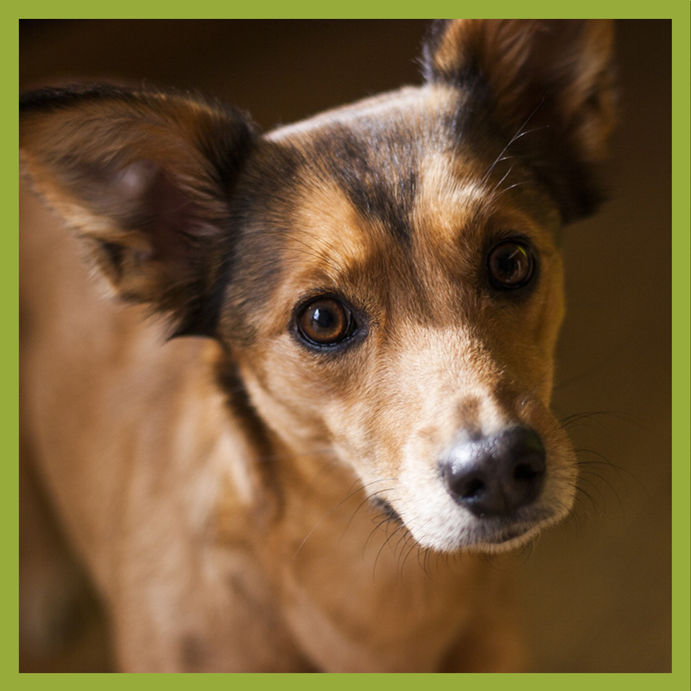 Pets are more vulnerable, than humans, when exposed to toxins.  They have faster metabolisms and generally smaller bodies, meaning traces of chemicals affect their organs more greatly.
If you are a frequent customer of Tierra Mia Organics, you likely already know a great deal about sodium lauryl sulfate, parabens and other potentially harmful ingredients. You are likely trying to avoid these chemicals, as they are known carcinogens, shouldn't your pets be avoiding these chemicals too?    
Many liquid soaps and shampoos are not natural soaps, but actual detergents. Detergents contain derivatives from petrol or petroleum, these derivatives are known as chemical surfactants, which breakdown the surface tension, allowing grease and dirt to be pulled away. These types of synthetic surfactants are known carcinogens. At the bottom of this post is a list of chemicals, both humans and pets should avoid.
Many detergents are labelled as soap or shampoo, and will contain words like "Free of dyes and perfumes", but it does not mean the product is natural or free of carcinogens. Perhaps the most disturbing fact is that detergents are known to be skin irritants.
Many pet shampoos are nothing more than detergents. They clean your pets by way of harmful chemicals which is why we made the Sham-pup Pet Soap Bar. 
HISTORICAL FACT: The first synthetic detergent was developed in Germany in response to shortage of fats for making soap during World War I in 1916. During World War II the production of synthetic household detergents began in U.S
Pets suffer from dandruff, rash and dermatitis just as humans do.  In humans, dandruff is described as a dry scalp. It could also be caused by eczema, psoriasis, or very commonly, an overgrowth of a yeast like fungus called Malassezia. Similar to humans, pets can suffer from dry skin caused by shampoos that are too harsh, while psoriasis and yeast can be caused by the pet's diet.  Yet another cause for pets who suffer from rash and dermatitis are household products, cleaning agents or compounds they come into contact with both outside and in the home. Pesticides and fertilizers used in the yard or parks could be harming your pet and your pet likely has easy access to them.  
Remember, pets are smaller, they are closer to carpets, garage floors, lawns and restricted spaces which may harbor chemical and pesticide residues. All these things are factors to consider if your pet is suffering from a skin condition. 
From the start, we've been bathing our own dogs and cats with our soaps, because we knew our soaps were gentle and safe. Tierra Mia Organics soaps are cold-process, natural soaps made the way humans have made soaps for centuries. We knew the food grade oils and goat milk would never harm our pets. We trust it on our own pets, which is why we recommend it for your pets.
Our Sham-pup organic pet soap continues to be one of top-selling soaps. It's a chemical-free, all-natural way to keep your pet clean and maintain a healthy coat. 
We make each bar with fresh raw goat milk, organic coconut oil, organic rice bran oil, extra virgin olive oil, organic cocoa butter, raw honey and beeswax. 
We've now created a new pet product! Tierra Mia Organics Gentle Pet Balm is made to help pets with dry skin, rashes, hot spots and minor skin irritations. It's not a medicated cream nor is it designed to treat medical skin conditions, however; we have found it acts as an excellent alternative in helping skin heal naturally. 
Tierra Mia Organics Gentle Pet Balm is a careful blend of fresh raw goats milk with organic coconut oil, organic castor oil and organic grape seed oil. We've added brewer's yeast, and raw honey, with a touch of non-nano zinc oxide for sun protection.
Chemicals Pets and People alike should AVOID
Ethylhexyl Palmitate,
Sodium Laureth Sulfate
Sodium lauryl sulfate
Potassium Chloride
Synthetic fragrance
Methylisothiazolinone
Mineral Oil
Paraffin
Parabens such as...
methylparaben, ethylparaben, propylparaben and butylparaben
---
Also in News
Your Skin needs a few key elements of nutrients to stay youthful always.