To scrub or not to scrub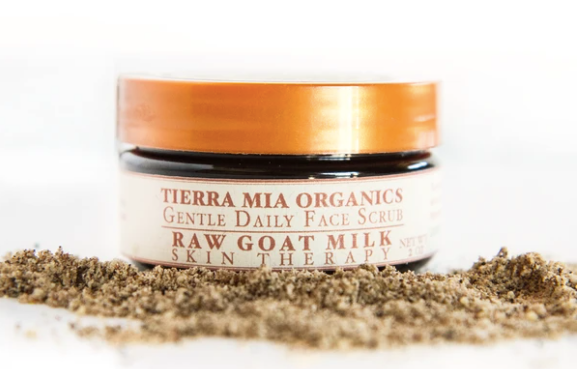 In my 20+ years of being a practicing aesthetician, I'm here to tell you that yes, we should be using a face scrub at least 3 times a week (if not daily). Why? Quite simply because when we use a traditional facial cleanser, we just don't get all the dirt off! Sure, we use our fingertips to massage the cleanser into our skin and then rinse it off, but most of the time we don't spend enough time working the cleanser into our skin to help dislodge the dirt, dead skin cell buildup, and impurities of our skin. In fact, I bet most of us don't even wash our face a second time, which is actually crucial to getting all the dirt and buildup off! The first face-washing loosens the skin and starts to dislodge the dirt. The second is when you are actually cleaning the skin, and ridding yourself of the dead skin cells and dirt. 
 
Which is why it makes sense to add a little oomph to your skin care regimen. Right? Right, and you do that by using the right kind of scrub. Scrubs really go a long way in doing the work needed to gently scrub off the dead skin that wants to adhere to our new skin. The right scrub will not only loosen, but remove the dead skin allowing for it to be washed away in the rinse. But that's not all the scrub does! It also gets into our pores and pushes out dirt and debris that has settled into our pores throughout the day, helping to remove surface bacteria that made our skin their homes. Bacteria on the skin is the leading cause of acne breakouts caused by hormones and unsanitary cleansing practice.
What scrubs should we use, and which ones should we stay away from?
 
Most commercial scrubs out there lack the scrub power needed, and most importantly, lack healthy ingredients that do the job of gently but powerfully ridding the facial skin of dirt, debris, and dead skin cell buildup. Any scrub containing AHAs (alpha hydroxy acids), BHAs (beta hydroxy acids), retinol, micro-beads, alcohols, fragrances, and even preservatives for that matter, are ones to stay away from. You want to scrub your face gently, and only with the highest quality ingredients.
I highly recommend dry scrubs that contain none of the aforementioned bad guys (AHAs, BHAs, etc.), but are instead made of safe and natural ingredients, rich in nutrients for the skin. These scrubs have the power and punch needed to rid the skin of dead cells, excess oil, dirt, makeup, and they're made with naturally occurring compounds. They work because they're pulverized to be small enough to get into the pores to remove dirt and excess oils, and micro-sized to gently clean the skin. In fact, some of these are so gentle they can be used daily when needed, without worry of damaging the skin's surface! Another benefit of using a dry scrub is that without any added liquid there's no need for a preservative, which means it's even better for your skin! And best of all, using a dry scrub is easy. Simply add a little water at time of use, or apply it onto the
soap
that's already been applied to the face, and voila! You're using a dry face scrub using only water or soap.
Dry scrubs are the only scrubs I use and that I recommend! Try them and see the difference! At Tierra Mia Organics we offer two different scrubs:
Gentle Daily Face Scrub
, for normal to dry skin, and the
Daily Face Scrub for Acne and Oily skin
. Why don't you give it a try? Use promo code "GENTLESCRUB" to get 15% off – but hurry this offer ends in two weeks!
---
Also in News
Your Skin needs a few key elements of nutrients to stay youthful always.