Keeping Your Skin Clean and Healthy with Tierra Mia Organics Goat Milk Soap Bars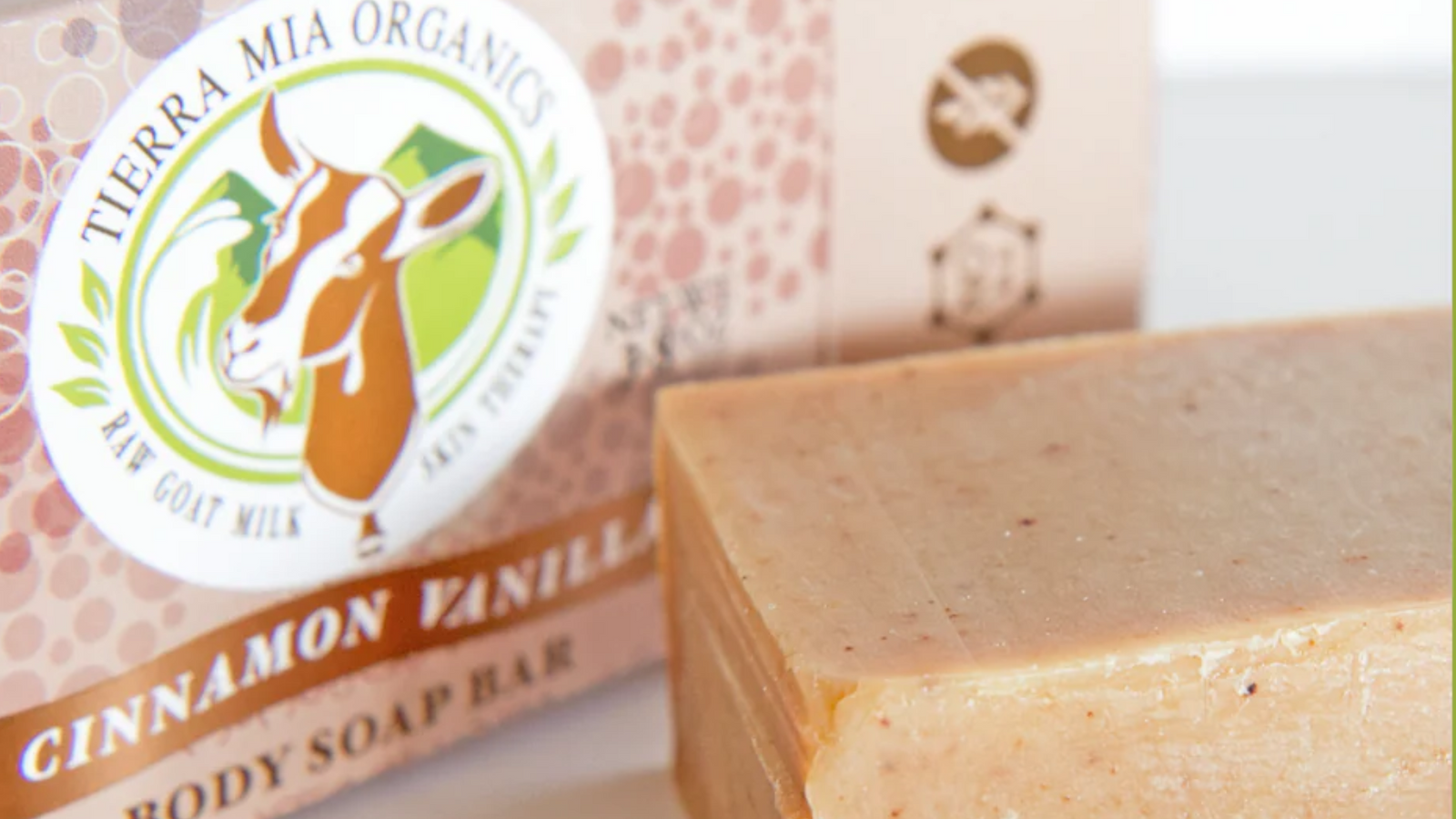 Many people are finding that using commercially made soaps (liquid or bar soaps)  affects their skin's health in a negative way with some of the telltale signs being dry skin, rough skin, and red blotchy skin. Some people with eczema, psoriasis, and other existing skin conditions  are finding that their skin's condition is not improving, but in fact getting worse.
What many people do not know is that the problem doesn't just lie in their body soaps, but also in their laundry soaps.  Most laundry soaps (detergents) are made with chemicals that are made to mimic the suds found in natural soaps that are derived from the natural oils in natural soaps. Most liquid soaps are made of chemicals that harm the skin such as: sodium laurel sulfate, ammonia, nonylphenol, ethoxylate, phenols, phosphates, and more. 
Did you know that until the 1950's soap was the predominant surfactant in laundry detergents.  By the end of the 1950's synthetic detergents replaced soap in many developed countries.  Another "fun fact" (that isn't so fun) is that there are even more chemical and compound ingredients added to laundry soaps (and liquid body soaps) that  help to create foam that could only naturally be created from natural soaps.  
You can usually tell when your neighbors are doing laundry. Just a quick sniff of the air and you'll get a strong whiff of laundry products. A 2011 study, identified components in those scented laundry emissions that are classified as hazardous air pollutants and known carcinogens.
The good news Tierra Mia Organics natural handmade soap bars are made of natural ingredients.  We use raw goat's milk and natural oils and butter along with essential oils in the making of all our soaps to ensure that your skin get the most healthy bathing experience.  
More good news!  Your Skin will let you know. The use of natural soap bars  makes a big and healthy difference on your skin!
Sneak Peek!  We have been working on putting together a laundry soap kit.  This kit will have in it all that you will need to easily mix together your very own laundry soap and you get to choose from a variety essential oil blends to scent your laundry soap. 
Ultimately your body soap and your laundry soap will have much in common that will benefit the health of your skin.
---
Also in News
Your Skin needs a few key elements of nutrients to stay youthful always.