At-Home Facial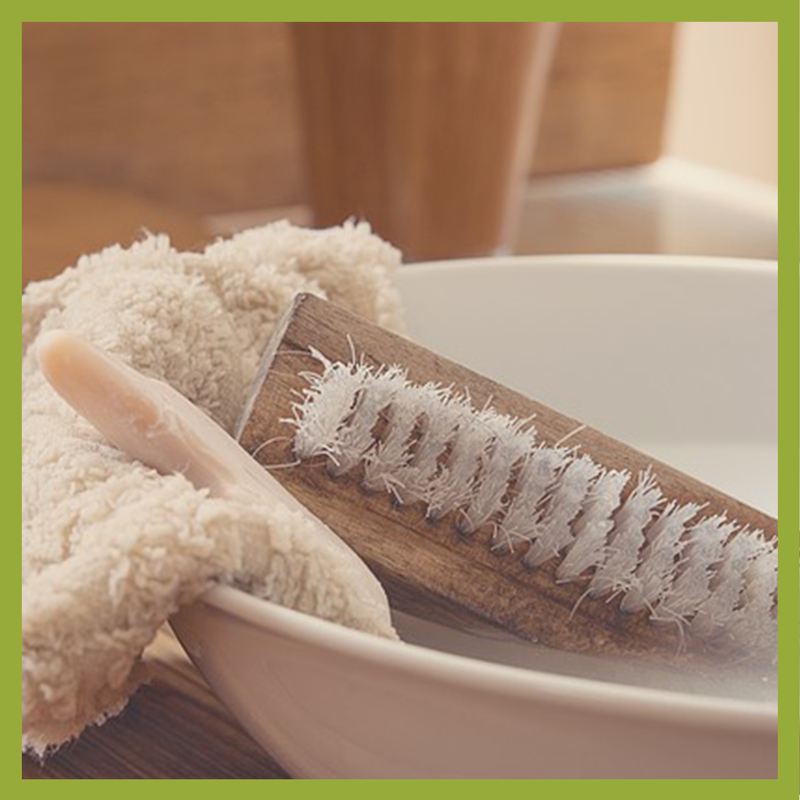 Keep Winter Skin Healthy with an At-Home Facial
It is very easy to do a facial at home following the simple steps given below. A facial once every 15 days helps to improve complexion, increases blood circulation, rejuvenates the skin and relieves tension. Your skin will feel refreshed and more alive naturally. Before doing a facial, have all the ingredients ready, mask mixed, water heater for your steam, tie your hair back and then start.
Step #1 –Cleansing       
The first step in facial is cleansing. Remove all traces of makeup using any one of our soaps suited for your skin type. Use circular upward movements, using fingertips, a soft sponge, cloth or sonic cleaner device. Be gentle as you clean. Rinse thoroughly with plenty of tepid water. Hot water, particularly in the cooler months, zaps your skin of their natural and beneficial oils. 
Step #2  Exfoliating
The second step is to exfoliate. Exfoliation helps to remove dry skin cells on the surface. Apply scrub to damp skin and massage gently focusing on forehead, chin, nose and lips. Avoid skin around the eyes as they are very soft and sensitive. Exfoliation helps to remove dead cells and improve skin textures. It also helps to reduce large pores. Regular exfoliation reduces fine lines and wrinkles and keeps your skin much softer and younger.
Step #3 Steaming 
The third step is facial steaming. Steaming opens the pores and helps to release toxins and impurities built up on the skin. Bring water to boil in a big vessel. Remove from heat. With a towel forming a tent over your head, lower/lean your face over the vessel and capture the steam. Take care not to go too close as it might scald your skin.  You can add lavender, thyme, rosemary or one of your favorite herbal teabags to the water to get a stimulating aroma. Steam for 10-15 minutes. Finish off by splashing cool water on your face.
Step#4 Facial Mask
The next step is to apply Facial Mask.  I like this simple homemade one for all skin types ... Raw Honey and Fresh Lemon Juice.
Mix a 1 Tsp. of Lemon Juice with 1 Tbls. of Raw Honey, using a spoon and a mixing bowl (make sure you mix till it is fully incorporated). Take your fingertips and apply mixture to your face gently, gently working the mixture onto your face thoroughly. Let mixture rest on your face for 15 min and then rinse off gently with a soft towel using plenty of tepid water – patting face to dry.
This simple mask will bring nutrients to the skin, while helping to brighten the skin. The gentle fruit (glycolic) acid  will help in gently sloughing off dead skin cells. 
If you're feeling extra posh, place 
cotton balls or pads soaked in rosewater or cucumber slices on your eyes!
Step #5  Hydrate and Moisturize
Last by NOT least, moisturize. Smooth a nice, thick moisturizer over your face, neck and declotette. 
Please don't  forget your lips! This time of the year can make a mess our lips, so cozy up to a Tierra Mia Organics Lip Balm or Pot - often. Did I hear you ask about sunscreen? Absolutely. All year 'round.
Now you're all set with your at home facial dazzle! Grab some friends and make it a great night in. Hot cider optional. 
limited time offer 11/28/15
---
Also in News
Your Skin needs a few key elements of nutrients to stay youthful always.