FACIALS: The full scoop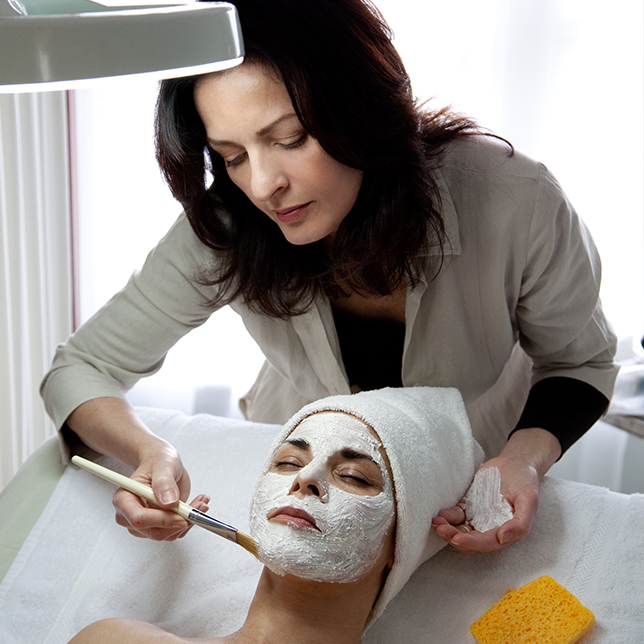 Treating yourself to a facial is a great way to relax and clean your face expertly. Some facials are designed for deep cleaning, others for moisturizing, and some are designed to relieve stress. With so many reasons to get a facial, we decided to create a list of benefits so you can see if getting a facial is right for you.
Cleansing
 A cleansing facial cleans pores on a much deeper level than a regular face wash. In many ways, a facial is almost the skin care equivalent to a dental cleaning. Deep cleaning isn't reserved for only people who have problematic skin conditions, it's useful for all skin types. Cleaning out pores can help to maintain clear skin, stop new acne formation, and it can also help change pore size. If pores are left unchecked, they can stretch and grow over time.
Facials deep cleanse the skin by removing toxins caused by pollution or grease, as well as dirt found in your environment. Facials can also be used to reduce overproduction of sebum, a natural substance that moisturizes the skin. Excessive amounts of sebum can lead to acne and blackheads. Cleansing facials minimize the waste beneath the skin that can cause redness, puffiness, or inflammation. 
Of course, getting a facial daily isn't recommended, nor is it realistic. That's why our face soap bars are the perfect product to use for daily face cleansing.
Increased Circulation
Believe it or not, your body's circulation can have an effect on your skin. That's why with the right facial treatment you can increase the flow of oxygen-enriched blood to the skin cells thus improving and restoring circulation to facial skin layers. This gives your skin a natural and healthy glow, reducing the appearance of wrinkled and dry skin. Again, daily facials aren't recommended, but you can maintain a healthy glow by using the right skin case products. We recommend our Extra Moisture Day Cream. It nourishes the skin, and feeds it the good stuff.

Exfoliation
Proper exfoliation smoothes skin and also allows for better penetration of the skin by skin care products. Facials done by a professional penetrates far more effectively than what you can do at home. Exfoliation is great for unclogging pores, improving the skin's ability to retain hydration, and to even out skin tone. To keep your skin exfoliated in between facials, why not try our Gentle Daily Face Scrub?  
Anti-Aging
We can't stop the aging clock, but there's a lot we can do to slow down aging, and getting a facial is one of those ways. There are many facial treatments that help slow the aging process by removing dead and damaged skin and by increasing the production of collagen. Facials can result in your skin feeling healthier, smoother, and looking more radiant. Exfoliation and massage allow the penetration of nutrients and antioxidants that help reverse aging. Looking for a way to proactively slow aging without harmful chemicals? Our Gotox Face Serum is made exactly for that. Go on, find out how you can slow the aging process without harming your skin in the process.
Emotional Benefits
Though there isn't a scientific measurement for it, we can all agree that facial treatments feel good and offer you a great opportunity to relax and de-stress. Sure, facials aren't the secret miracle cure for stress, but taking time to treat yourself, along with aromatherapy and facial massage go a long way in relieving stress. 
Ready to get a facial? Go on, you deserve it. And if not, treat yourself to one of our many amazing products, and feed your skin the good stuff. 
---
Also in News
Your Skin needs a few key elements of nutrients to stay youthful always.