Hair Conditioner Bar - It works!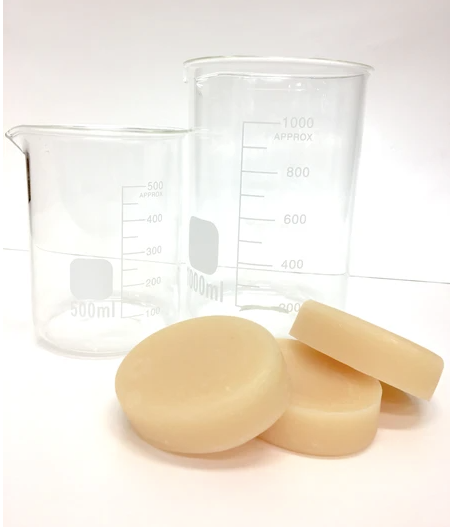 If you're like me, it's  been hard for you to find a healthy hair conditioner that works effectively at conditioning and revitalizing, while giving your hair the nutrients it needs for healthy, shiny, non-frizzy hair that really feels conditioned. I bet you've had an experience or two with hair conditioners that leave your hair feeling greasy and weighed down, nobody wants that! And of course, there's always the concern about ingredients. So often, many of the conditioners I try have unnecessary ingredients that do nothing to help improve my hair's condition. In fact, hair conditioners mostly consist of water. The only hair conditioners that I've found actually work have been professional grade conditioning hair masks, and even they aren't perfect—I find that they leave my hair smelling like candy and are too heavy to be used frequently. So, where does that leave us?
With the Tierra Mia Organics Hair Nutrition Conditioner Bar, of course!
After taking some time to try out different formulations, we landed on a winner. We took time to test it out and make sure it works, and we're thrilled to announce we've created a deliciously nutritious vegan hair conditioning bar. If you're new to solid conditioners, worry not, there are tons of reasons why now is the time to give them a try!
1: They don't need a container, which means no unnecessary plastic waste
2: They don't contain any water, which means the ingredients actually condition (instead of just fill a bottle up)
3: They last longer that your average liquid hair conditioners because they are highly concentrated with all the nutrients your hair needs.
4: They contain very few key ingredients (8, to be exact) that work to feed and moisturize the hair, no fillers or nonsense 
Our Hair Nutrition Conditioner Bar contains key ingredients that the hair needs, like Keratin and Vitamin B-5, along with simple conditioning and essential oils that won't leave your hair smelling like candy, or worse, feeling gross and greasy. We believe in this solid conditioner so much that we're offering 20% off any hair conditioner bars that are purchased in the next week, until 5/4/2020.
Be sure to keep an eye out for our next newsletter!! At Tierra Mia Organics, we're celebrating Mother's Day in early May with specials on all of our face creams and selected soaps! Don't miss out!
For now, stay safe and healthy, and know that you are all in our minds.
---
Also in News
Your Skin needs a few key elements of nutrients to stay youthful always.