Shampoo Bars: Sustainable, conditioning cleansing!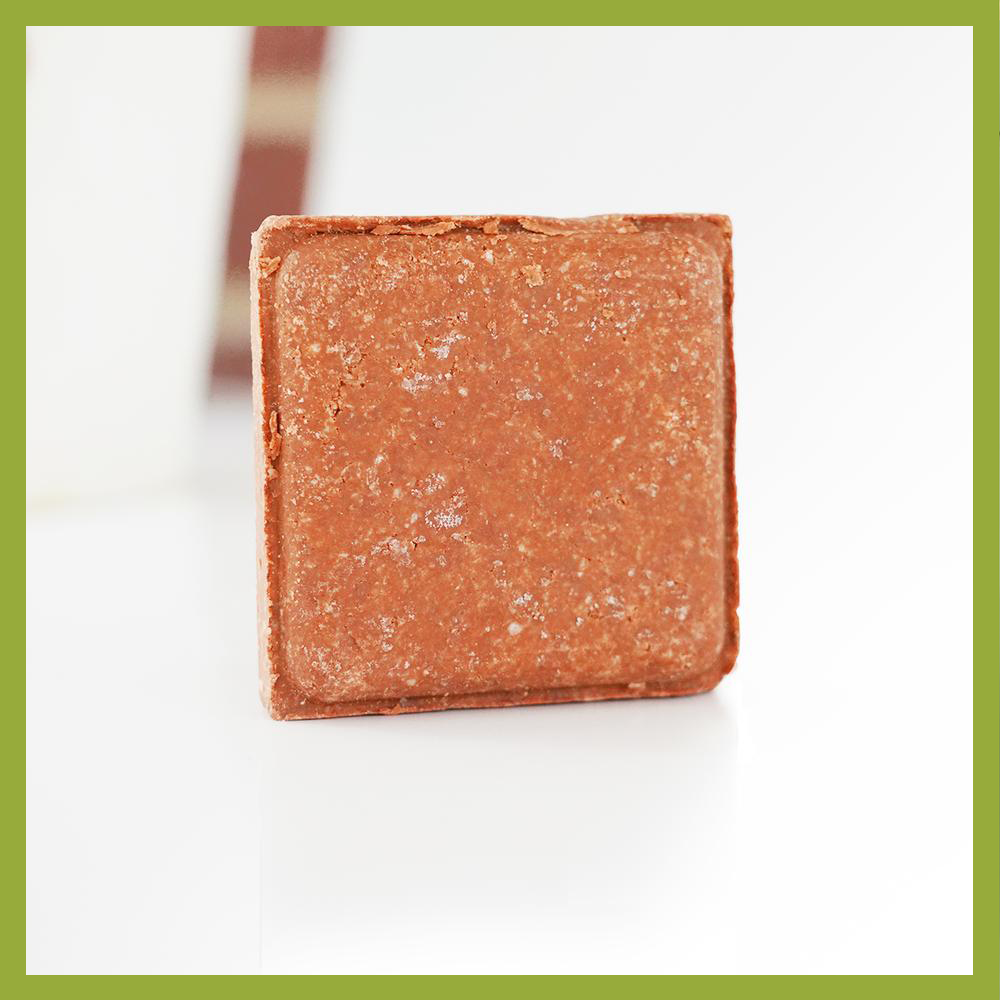 Why do you buy shampoo—to clean your hair, right? And yet, so many products out there seem to do just the opposite. How many times have you felt that your hair is greasy once it's dry? It's  frustrating! Add to that the fact that buying a product in a plastic bottle that you throw away every few months can feel icky and upsetting, and you've got yourself a bad combination. What if we told you there's a solution?  
Well, there is!
 Tierra Mia Organics has been making shampoos in bar form for over a decade. That's right, we've been shying away from wasteful plastic products since we first started, and we've been committed to that ever since. Did you know that most of the ingredients in traditional liquid shampoo are mostly fillers, inserted into the formula to bind the active ingredients together to create one gelatinous matter? What's the point? All it does is add to waste! Having an effective shampoo product in bar form is not only possible, it's been done!
It's important to get an understanding of what is in our shampoo. Let's look at the ingredient breakdown of a traditional liquid shampoo to get a real look at what's happening:
Ingredients: Water\Aqua\Eau, Ammonium Lauryl Sulfate, Propanediol, Decyl Glucoside, Sodium Hydroxypropylsulfonate Laurylglucoside Crosspolymer, Babassuamidopropyl Betaine, Prunus Amygdalus Dulcis (Sweet Almond) Oil, Prunus Serrulata Flower (Cherry) Extract, Glycerin, Glycol Distearate, Acrylates Copolymer, Polyquaternium-10, Butylene Glycol, Sodium Chloride, Citric Acid, Sodium Hydroxide, Fragrance (Parfum), Linalool, Geraniol, Limonene, Sodium Phytate, Benzoic Acid, Phenoxyethanol, Potassium Sorbate, Sodium Benzoate (ILN45474).
(As you probably already know, ingredient lists may change or vary from time to time.) 
Of these 26 ingredients, these 4 are actually promoting hair care:
Propanediol: Promotes moisture 

Babassuamidopropyl Betaine: Anti-static and hair protection

Prunus Amygdalus Dulcis (Sweet Almond) Oil: Strengthens hair strands

Citric Acid: Promotes pH balance
All the unnecessary added ingredients serve to either strip the hair or weigh the hair strand down, which results in hair that isn't shiny or healthy. All those other ingredients are what make it a liquid form, which is basically useless, so why put them in your hair? That's why we're so excited about our latest product, our Conditioning Shampoo Bar. Not only is it designed to bring extra moisture to your hair, it also has only a few ingredients, all of which serve a particular purpose. Our ingredients gently clean and condition the hair, keeping it healthy, strong, and shiny. 
Here's the ingredient breakdown for our Conditioning Shampoo Bar:
Kokum Butter: Stimulates the scalp and promotes hair growth by helping cell oxygenation. It also helps deliver much-needed nutrients straight to the scalp.

Australian pink clay: Is ideal for sensitive scalps and for fragile hair, with the added benefit of reducing frizziness.

Stearic Acid: Conditioning alcohol, which unlike traditional alcohol, works as an emulsifying agent that coats and helps condition the hair while protecting the hair shaft from dulling.

Sodium Cocoyl Isethionate: Adds more emulsifying power to the bar, while attracting dirt to itself so it can be carried away with rinsing, all while conditioning the hair.

Cocamidopropyl Betaine: Improves hair strand's shine by helping maintain the integrity of the hair's cuticle surface. It also penetrates the stratum corneum of the scalp to help the scalp stay moisturized.

Rosemary essential oil: Helps hair thickness and hair growth. 

Peppermint essential oil: Helps improve hair growth and prevent hair loss
Seven ingredients, all playing a part to keep your hair healthy and strong. Add to that the fact that it's in a bar form, and you've got yourself a winning combination of sustainable hair care you can feel good about. And if that's not enough, our Conditioning Shampoo Bar is the perfect companion to our Hair Nutritive Conditioning Bar. Together, they work to keep your hair clean, smelling fantastic, frizz-free, and healthy. 
Try it out! Get a free 8oz bottle of our delicious Lavender Patchouli Face and Body Cream when you buy any 3 bars of either the Conditioning Shampoo Bar or the Hair Nutritive Conditioning Bar. Simply use promo code HAIRLOVE between 10/16-10/23 - hurry! Only valid this next week!
---
Also in News
Your Skin needs a few key elements of nutrients to stay youthful always.