Why Many Women are Using Our Shaving Soap for Women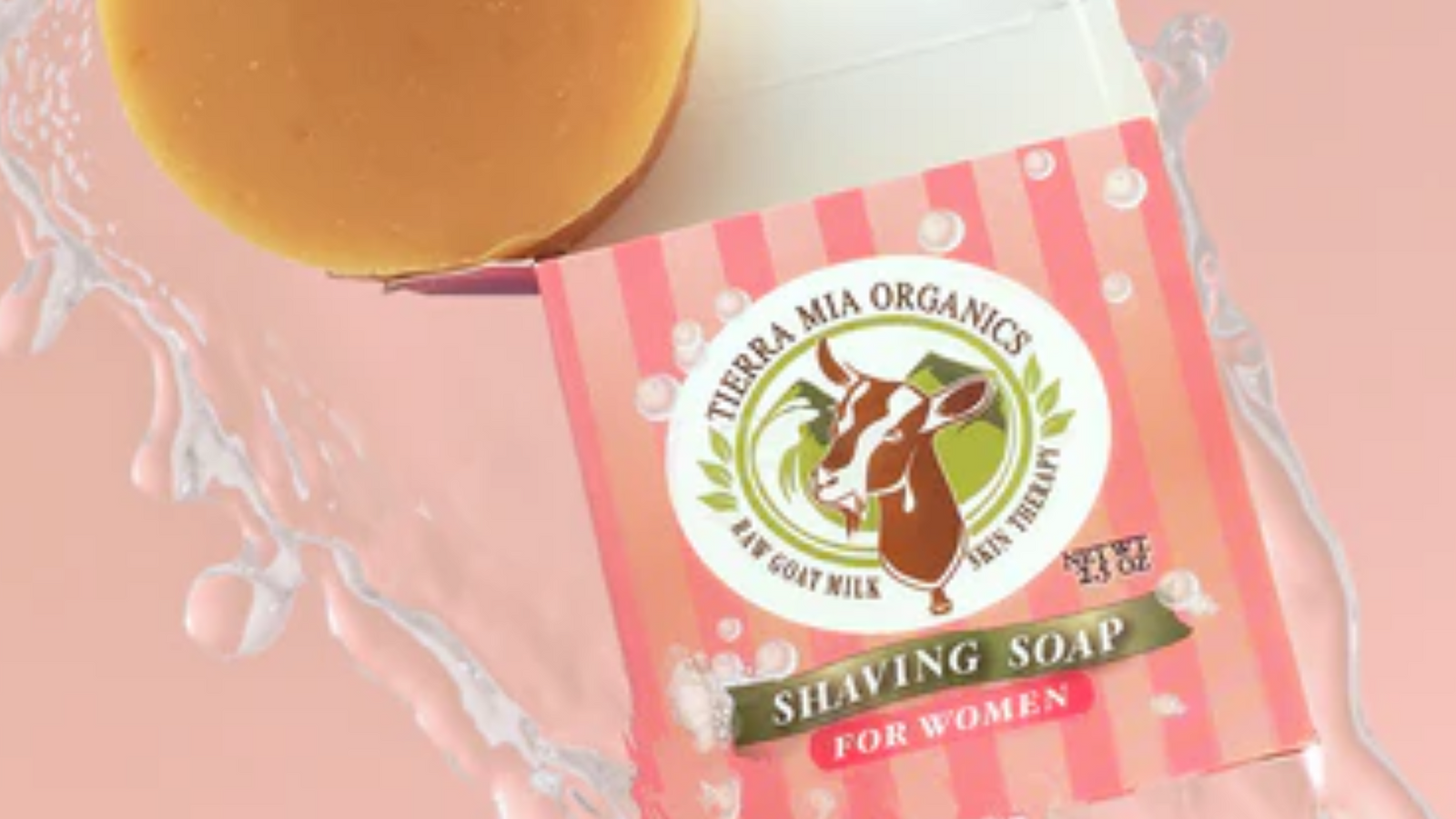 Let's Face it most women find themselves shaving a few times a week and some are fortunate enough to do this only once a week.  
Today, most women in America shave and feel like they have to shave. Like they have no other option.  
Hairless legs, arms and bikini area, is a relatively new societal mandate for women that started in the early 20th century. Throughout most all of human history women were expected to have perfectly smooth hairless bodies and body hair removal has existed for centuries. 
There is some evidence of it as far back as the Stone Age, in ancient Egypt, Greece and the Roman Empire  things such as beeswax and various other things were used to remove hair. 
Sometime in the late 1800s both European and American women began making hair removal a part of their beauty ritual. 
If you do choose to remove your body hair, there are many ways to do so and the most common way in the U.S. is shaving.
There is no shortage of products on the market. And they all promise to leave our skin smooth and moisturized, but a great many of these products include a list of chemicals that are questionable at best and harm to your skin at worst.
The act of shaving removes layers of the epidermis, which is a process of exfoliation, but with too much frequency, shaving removes more than that of the dead skin layer and this is where the skin damage occurs that causes your skin to feel dry and irritated.
The occasional nicks, scrapes, and cuts done by a razor are bound to happen and natural acid mantle barrier leaves our skin susceptible to absorption, which is why it's every so important, what chemicals are in the shave product you put on your skin
Here are just a few of the chemicals commonly found in shaving soaps, creams and hair removing lotions: mineral oil, propylene glycol, GMO oils, emulsifying agents ( used to mix oils with liquids), aerosols ( i.e. butane, xylene, formaldehyde, artificial fragrances) and men's shaving products are no different.
Lather on the good stuff! There is a resurgence to shaving soaps both for men and woman. Not all soaps are created equal and you can't judge a soap by it's scent alone. 
Before that bar of soap should touch your skin, take a look at the ingredient list. 
If water is the first ingredient that bar is guaranteed not to be very moisturizing. If the ingredient list is novel length, this is never a good sign. it usually means some very suspicious ingredients are hidden in the soap.
The lather in natural soap is created by oils in the soap, specifically oils such as Castor oil, and Coconut oil like that of those in our Shaving Soap for Women.
The natural oil found Shaving Soap for Women creates a perfect barrier of protection for the skin between the razor and skin, not to mention moisturize your skin. Using Shave Soaps will leave actually leaves the skin moisturized without sketchy chemicals.  Customers have even reported that their razors seem to last longer in between shaves.
Our Shaving Soap for Women is easy to use.  Rub the wet soap between your hands until a rich lather is achieved and gently massage onto the skin to create a rich bubbly layer on the skin that creates the lovely protective barrier between your skin and the razor.   You will notice how smoothly the razor glides over the skin, that's the organic oils at work.
We know you will love your shaving experience using our Shaving Soap for Women!
When using our Shave Soap for Women this is what you"ll receive
A Gentle and safe shave experience

Rich in Vitamin A to help moisturize your skin

Protection against ultraviolet light and sun damage with natural zinc oxide

Gluten-free, paraben-free, sulfate-free, phthalate-free

Free of synthetic fragrances

Made with food grade oils
Gentle lifting away of impurities, dirt, and oil without stripping skin of its essential moisture while you shave
Ingredients: Fresh raw goat's milk, organic coconut oil, organic cocoa butter, extra virgin olive oil, organic rice bran oil, raw honey and beeswax, essential oils of grapefruit and orange, and zinc oxide.
---
Also in News
Your Skin needs a few key elements of nutrients to stay youthful always.