Gotox—Say Goodbye to Forehead Wrinkles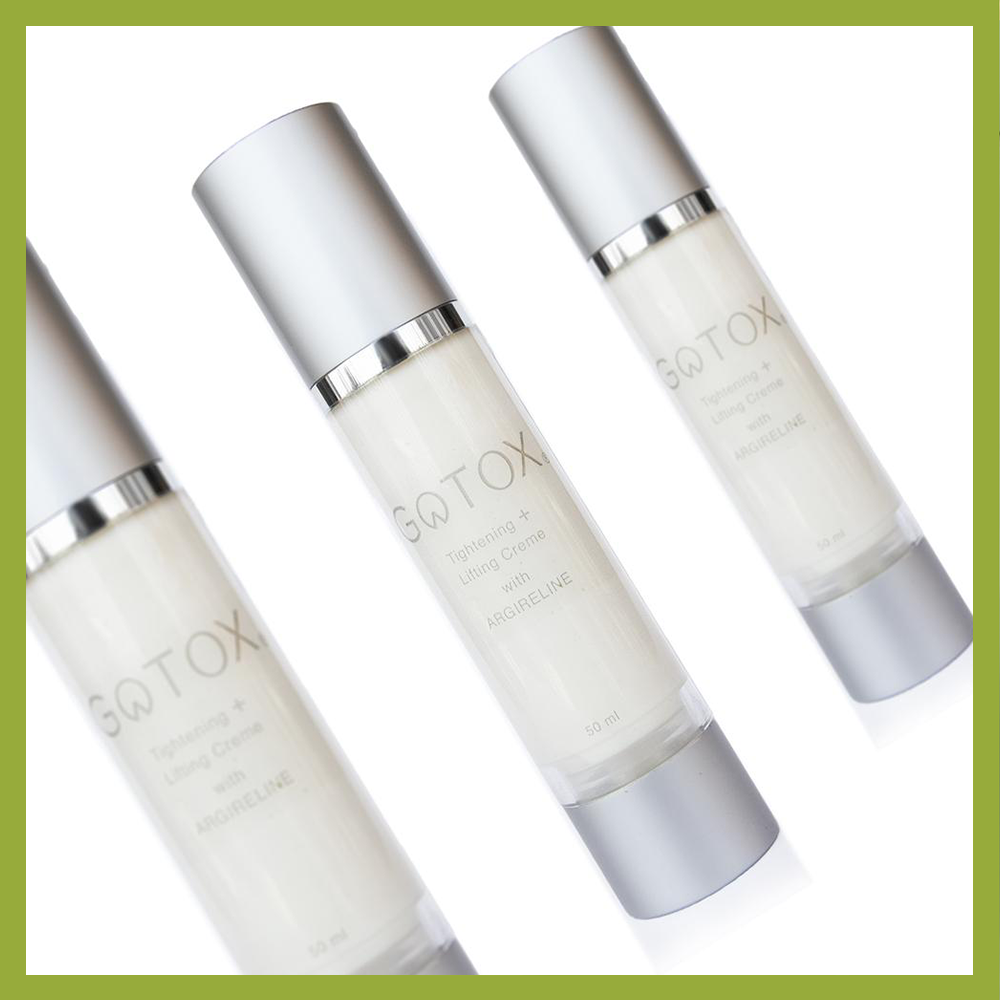 As much as it pains us to admit, we all face (or will face) a moment in our lives when we start to notice forehead wrinkles and fine lines—signs of aging. Alas, such is life, but there is a solution! That's right, an alternative to botox that you can believe in, and that's Gotox. Anti-aging without the stress of needles or harmful chemicals. 
Gotox is formulated with acetyl hexapeptide-3, a breakthrough anti-aging ingredient, also known as Argireline. Along with raw goat's milk, Gotox tightening and lifting cream visibly reduces the look of aging with no injections. So, how does it work?
Gotox's active ingredient, argireline, works by affecting nerve-to-muscle communication. It stops the nerves from sending a signal to the muscle, so that the muscle won't contract, meaning no lines are made on your face! In addition to its muscle-paralyzing effect, argireline also stimulates collagen production, which helps even more. The combined effect is a reduction in forehead wrinkles, lines around the eyes, nose, and lip, while also giving the skin a tightened experience. 
Argireline also optimizes collagen function, which means that along with smoothing out the skin, it's also excellent at helping the skin retain moisture. And, you guessed it, well-hydrated skin will always look more youthful, feel smooth, and be healthier. With relaxed facial muscles, and well-hydrated skin, Gotox is a topical agent that is able to erase forehead wrinkles and fine lines. 
Most importantly, Gotox is the perfect blend of argireline, raw goat's milk, and nutrient-rich essential oils, making it the safest and most effective anti-aging serum out there, not just another botox blend. We expertly combined science—argireline—and high-quality ingredients—raw goat's milk from our very own goats—and the powerhouses of essential oils: jojoba, sesame, sunflower, and castor—to create a rich and luxurious facial cream that will leave your skin looking and feeling great. 
With Gotox you get the most natural skin care regimen that gets you results. And the best part about Gotox is that it's never too early to start, so even if you aren't quite seeing fine lines yet (but maybe your friends are) you may as well start to use it now! Get ahead of the curve, and proactively care for your skin the way it needs you to. Don't delay, get yourself a bottle of Gotox today, and get a second one at 20% off. Just use promo code GOTOX-FTW between 8/27-9/3.
---
Also in News
Your Skin needs a few key elements of nutrients to stay youthful always.